Lyle Alexander
580-471-3736
WATCH VIDEO
LOCK YOUR SPOT
125.00 WITH A
CREDIT CARD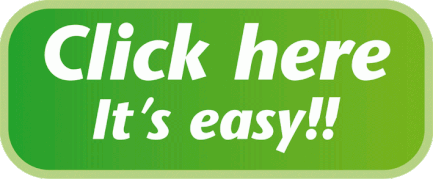 JOIN FACEBOOK
GROUP

FRIEND REQUEST LYLE ALEXANDER
ON FACEBOOK

Waszupp Crowd Funding
Welcome and Thanks for giving me the opportunity to share Waszupp with you.  I believe Waszupp is going to change a lot of lives for the better, and I hope yours too.   Watch the videos and you'll be amazed what is possible for you with just a one time $35 donation.
Before registering for your Waszupp Account with me, you will need to set up a Coinbase Account or a Payza Account in order to fund your account. 
If you do not already have one, please click on my Personal Referral Link to Sign up for a Free Coinbase Account.
Please Fund your account with enough money to purchase $35 in Bitcoins.  It would be best to fund your Coinbase account with $40 to $45 to be sure to cover any fees.
Coinbase gives referral commissions.  So you will want to share your own link with those you refer in order to be compensated for sharing your own Coinbase Link.
If you do not have a Payza Account, please sign up by clicking the banner below.  This is my personal referral banner link.  When you get your account, you will want to share your Payza referral link with those you bring to Waszupp Crowd Funding.
Once you have Funded your Coinbase Account or your Payza Account, please set up a Waszupp Account with me, Lyle Alexander, 
by clicking the image below.  VERY IMPORTANT: PLEASE FUND YOUR COINBASE OR PAYZA ACCOUNT BEFORE REGISTERING WITH ME IN WASZUPP.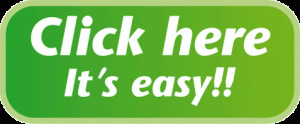 On the registration page, please be sure 
that it says the following and if it doesn't, 
please don't register until you contact me 
so that we will be sure that you are on my 
team.  You should see this above where you 
enter your information:
Sponsor Name : Lyle Alexander 
Contact me and I will get you introduced to our team and our team updates:
lylealexanderbiz@gmail.com
https://www.facebook.com/proteam.builder
#bitcoin, #BITCOIN, #crypto-currency, #bitcoins, #BITCOINS
YOCOIN
Calling all people with interest in Crypto Currencies.  BRAND NEW HOT one on the blockchain and exchanges.  Don't you Dare Miss This INCREDIBLE OPPORTUNITY!
What is YOCOIN?  CLICK HERE TO WATCH A SHORT INTRODUCTORY VIDEO.
Check it out!  CLICK HERE to listen to a recorded conference call.
CLICK HERE TO WATCH A COMPENSATION PLAN VIDEO
CLICK HERE TO CHECK THE CURRENT PRICE OF YOCOIN
FOR COMPARISON CLICK HERE TO CHECK THE CURRENT PRICE OF BITCOIN
JOIN US!
JOIN US!
JOIN US!  Here is your opportunity to get in on what could be the next BIG THING in technology and digital currencies.
CLICK HERE TO JOIN US AND PURCHASE YOCOIN   - Please click the drop down menu for Position and choose Left.  
Need Assistance?  In the upper right of this blog post, click "Send Lyle Alexander an email" to send me an email for assistance.
#‎bitcoin‬ ‪#‎BitcoinAcademy‬ ‪#‎bitcoinacceptedhere‬ ‪#‎bitcoinagile‬ ‪#‎bitcoinart‬ ‪#‎bitcoinasia‬ ‪#‎bitcoinatm‬ ‪#‎BitcoinBillionaire‬ #‎bitcoincasino‬ ‪#‎bitcoincharts‬ ‪#‎bitcoiner‬ #‎bitcoinexchange‬ ‪#‎BITCOINEXPLAINEDSIMPLY‬ ‪#‎bitcoinguru‬ ‪#‎bitcoinmalaysia‬ #‎bitcoinmanagement‬ ‪#‎BitcoinMillionaires‬ ‪#‎bitcoinmining‬ ‪#‎bitcoinnews‬ ‪#‎bitcoinph‬ ‪#‎bitcoinphilippines‬ ‪#‎bitcoinprice‬ ‪#‎bitcoinprogress‬ ‪#‎bitcoins‬ ‪#‎bitcoinsallday‬ ‪#‎bitcointechnology‬ ‪#‎bitcointrading‬ ‪#‎bitcoinvalue‬ ‪#‎BitcoinVZLA‬ ‪#‎bringonthebitcoins‬ #cryptocurrency #millionaire #billionaire #yocoin #onecoin #digitalcurrency #blockchain #blockchainrevolution #blockchains